A self-winding mechanical watch with custom see-through skeleton dial and hands. Individually numbered to 500 pieces.

Case Material: 316L Stainless Steel
Case Width: 42mm
Caseback: Exhibition Style with Mineral Glass
Crystal: Hardened Mineral
Movement: PTS 27D0A Automatic, 21,600 BPH, 36 Hour Power Reserve, 20 Jewels
Accuracy: -20/+45 seconds a day
Band Material: Genuine Calfskin Leather
Band Width: 20mm
Water Resistance: 5 ATM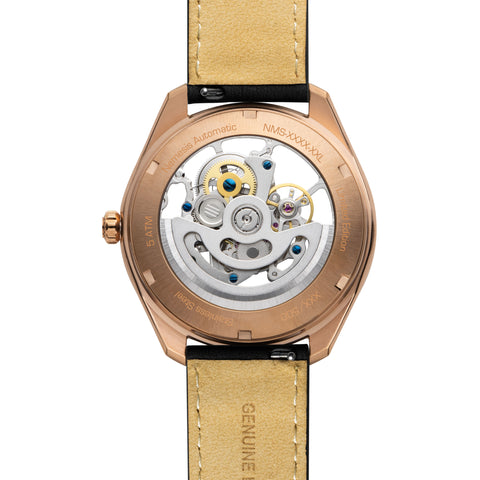 It's a bit like a puppy
In the sense that its mere presence makes me happy, it's very quiet so I don't get distracted by the sound, however if you listen carefully, you can still hear its tiny mechanical heartbeat. The watch is just absolutely mesmerizing to look at, it keeps the time perfectly, at least for as many hours as I've had it. Before I got it I had a concern with it being possible to see straight through the watch, I thought that maybe my skin as a background would just end up looking like a pink, sweaty piece of meat but now that I'm actually wearing it, that's not at all the case, I honestly barely even notice my skin under it because the moving gears are just too captivating.
All in all I give it 5 stars, it's one of the coolest things I own and if you think that I'm a bot made to lure you into buying the watch, just send me a question. My instagram tags are @Viiking__ and @Viiking___